Rough but modest, sturdy but elegant. She's a beautiful semi displacement motor yacht, breathtaking by her simplicity. Her outstanding exterior is, without doubt, refreshing. She's been set up to cruise the world safe and comfortable.
Legend
Diana Yacht Design is finalizing the design for the transformation of the 73 metre (214ft) explorer yacht Legend (ex-Giant). ICON Yachts has been commissioned to complete this bespoke conversion project.
Legend is a fully classified Class 1 icebreaking ship, which will be converted into a superb charter yacht, capable of carrying 30 guests, without losing her safety and strength as an icebreaker. The vessel was originally built to the highest specifications by the IHC Holland shipyard.
The render underneath gives a good impression of the major scale of this refit.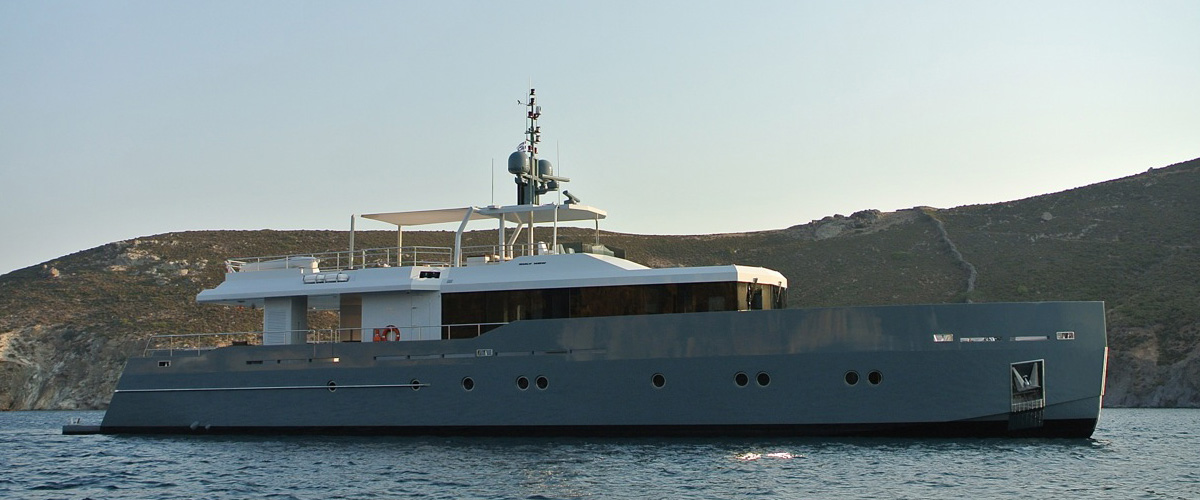 With her wooden hull and superstructure Only Now is able to comfortably carve through the water with a maximum speed of 22 knots. Three spacious cabins are offered to a total of six guests, including the owners. The spacious owners cabin has a walk-in closet, his/hers bathroom, a comfortable couch to relax and an entrance to the gym. The guest cabins have separate bathrooms with shower, toilet and hand basin.
A total of 3 crew members will take care of the guests. The generous lounge areas on the main deck and the fly bridge deck give stunning panoramic views. Riza Tansu and his shipyard are responsible for the design and the high degree of quality. Diana Yacht Design took care of the complete naval architecture and ship engineering.