Diana Yacht Design is an independent naval architecture and design company based in the Netherlands. More than 75 superyachts bearing the DIANA name have set sail over the past 50 years. Our expertise spans across all yacht design and engineering disciplines, delivering a unique one-stop design experience.
The home of Dutch engineering
Diana Yacht Design opened its doors in Amstelveen, the Netherlands, in 1971. Over the past 50 years, we've lived up to our Dutch maritime heritage, developing award-winning naval architecture and engineering for some of the world's most exciting superyacht projects.
Versatility defines our portfolio. From 80' pocket explorers to 100+ metre custom superyachts, famous conversions such as the 77-metre explorer yacht Legend to innovative support vessels like the YXT 24 Evolution. We offer an ideal synergy of innovative design, naval architecture and engineering, accommodating even the most challenging wishes.
Why Diana Yacht Design?
Our specialisation across all key disciplines has proven to be a unique benefit to the world's most discerning superyacht clients. Our yachts stand the test of time. The reason behind our success has always been our strong core team, each driven by an undeniable passion for the craft backed up world-class technical design and engineering. We pride ourselves on our hands-on approach and unrivalled expertise, always working with flexibility and directness.
Diana's team leaders take an active role in every project, overseeing each facet to ensure our performance continuously stays at the highest level. Our collaborative approach results in the ability to neutralise any problems quickly, and often before they arise. Working together, Diana Yacht Design always finds a solution to any challenge.
Independent yacht design
Diana Yacht Design is an independent yacht design and naval architecture company. We utilise our Dutch, European and international networks, working together with a wide range of companies from every section of the yacht building chain. We choose the suppliers and project partners we want to collaborate with, leaving us free to collaborate with professional partners at the top of their game. We've completed projects with 24 yards across the globe, from Europe to the USA, from China to Canada.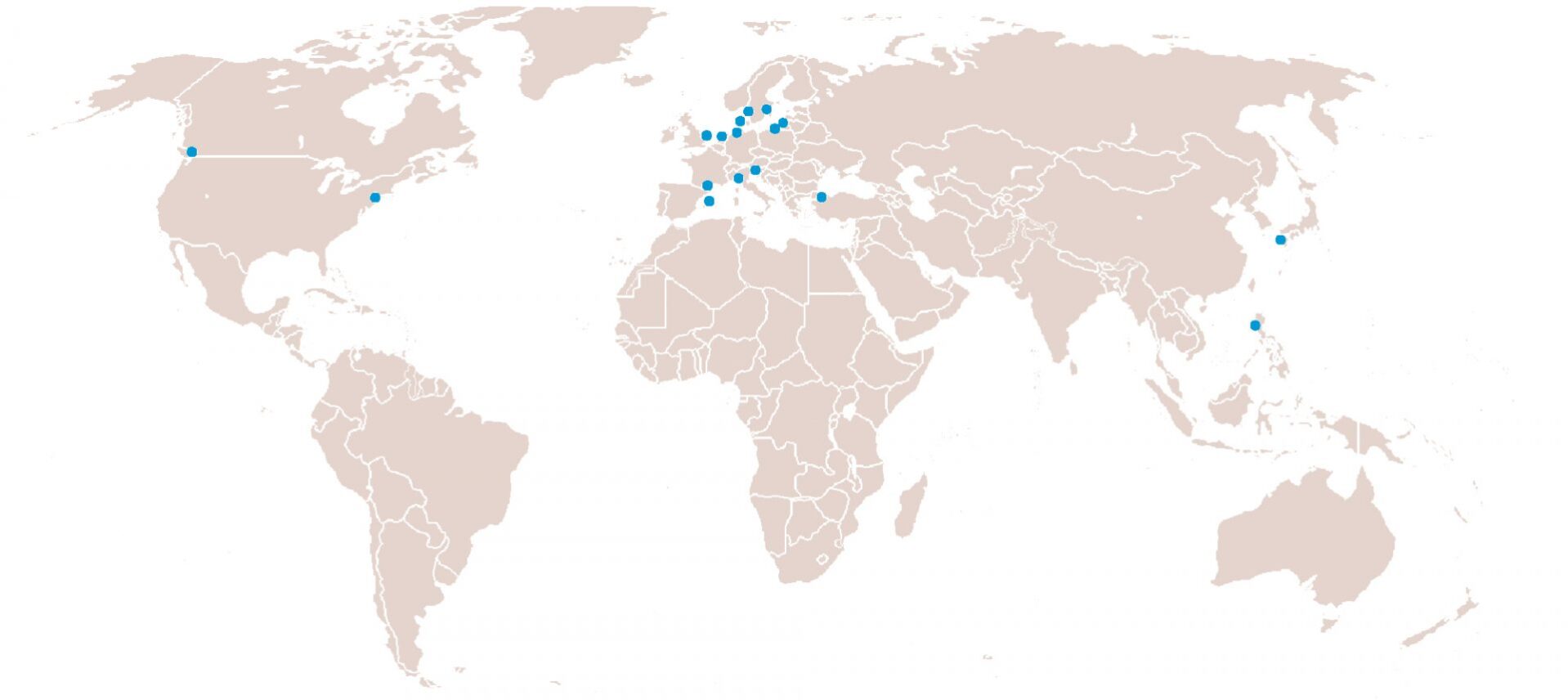 What's going on
Not less than ten new yachts are being built at this moment with Diana Yacht Design as a partner worldwide. We are very pleased and proud to be involved! You can read all about these projects and more if you click one of the links underneath or if you visit our under construction page under the portfolio tab.