The 44-metre superyacht is far advanced under construction at Conrad Shipyard in Poland. With exterior design by Britains's Reymond Langton and with naval architecture and engineering by our team at Diana Yacht Design.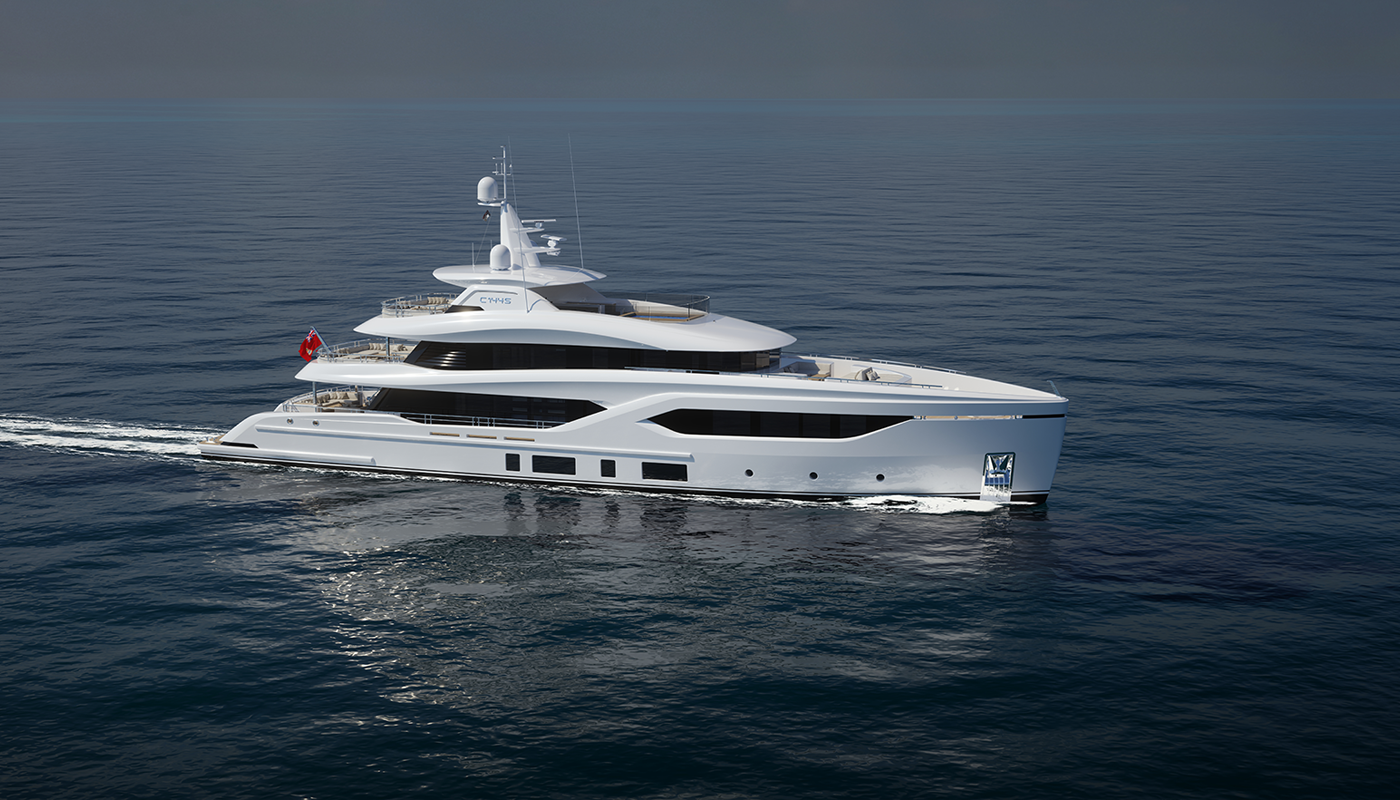 The C144S is the step up from the Conrad C133, whose incarnation is the impressive 'Viatoris', winner of the 2019 World Superyacht Award. in C144S, the S stands for Straight bow, which makes her even more Superb, Sleek and Sexy! Charateristic, modern, yet timelessly stylish design combines the harmony of from and the ferocity resulting from the lines of the silhouette that ultimatley shape the intriguing musculate of the yacht. Incredibly spacious ingterior of the yacht with huge panoramic windows provides extraordinary comfort and atmosphere on board. She features an owner's suite plust 4 VIP cabins, as wel as 4 double cabins for the crew.
The outer deck is a clever combination of manu multi-functional zones, starting from the fantastic aft platform with a beach club, through 4 amazing lounge zoners, deck cinema, 2 bars and 2 dining zones, ending with the infinity pool on the highest deck. Het exterior design comes from the drawing board of Britain's Reymond Langton, with naval architecture and engineering by Diana Yacht Design and with modern Italian interior designed by M2 Atelier. She is sheduled for May 2022.