A beautiful 130-foot yacht, also a finalist for the ShowBoats Design Awards in 2014 in a number of categories, including Interior Design, Exterior Design & Styling, and Holistic Design. It commands your attention, because something is different, distinct.
Legend
Diana Yacht Design is finalizing the design for the transformation of the 73 metre (214ft) explorer yacht Legend (ex-Giant). ICON Yachts has been commissioned to complete this bespoke conversion project.
Legend is a fully classified Class 1 icebreaking ship, which will be converted into a superb charter yacht, capable of carrying 30 guests, without losing her safety and strength as an icebreaker. The vessel was originally built to the highest specifications by the IHC Holland shipyard.
The render underneath gives a good impression of the major scale of this refit.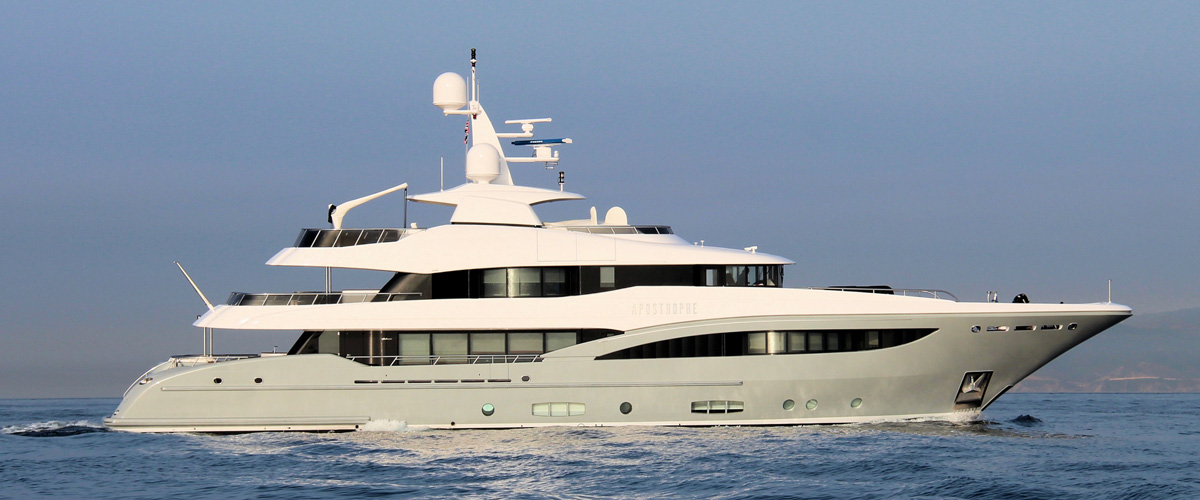 Eight guests will enjoy first class accommodation in four cabins, with dedicated quarters for the captain and four crew members. There will be a special garage for the tender in the lazarette, which will be located just aft of the engine room. A folding out swimming platform will be integrated into the stern and the yacht will have four underwater lights.
Naval architecture, construction and engineering design for this project will be by Diana Yacht Design, which has been given the brief to optimise technical accessibility and keep maintenance requirements to a minimum. Both the interior design and the exterior styling will be from the boards of Reymond Langton Design Ltd.